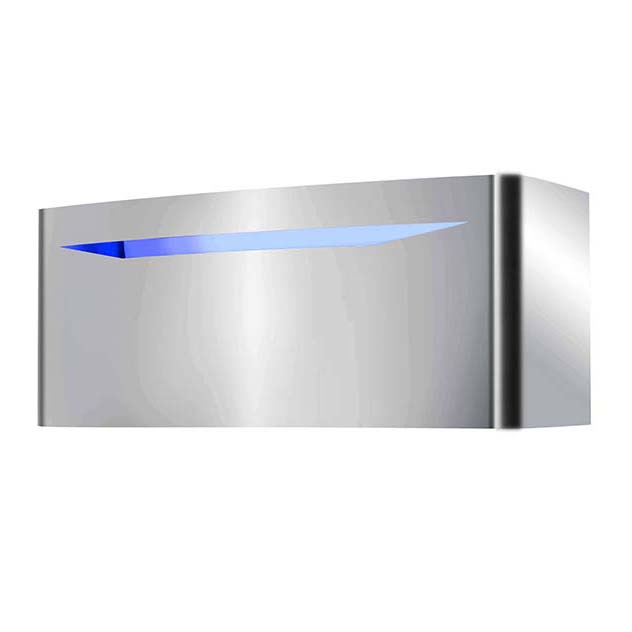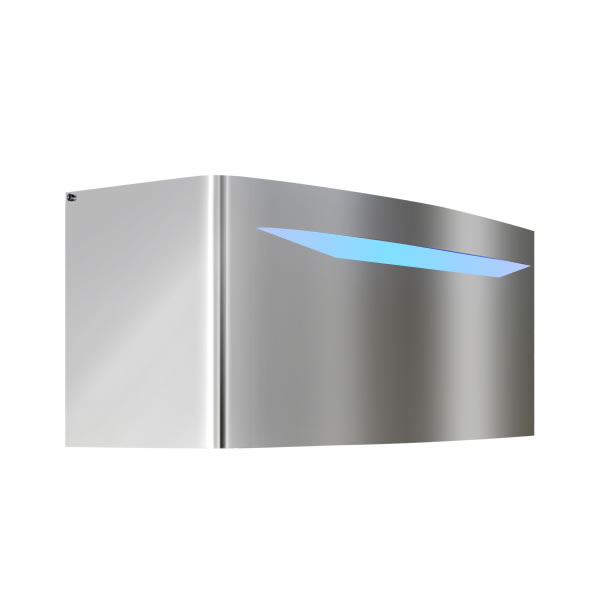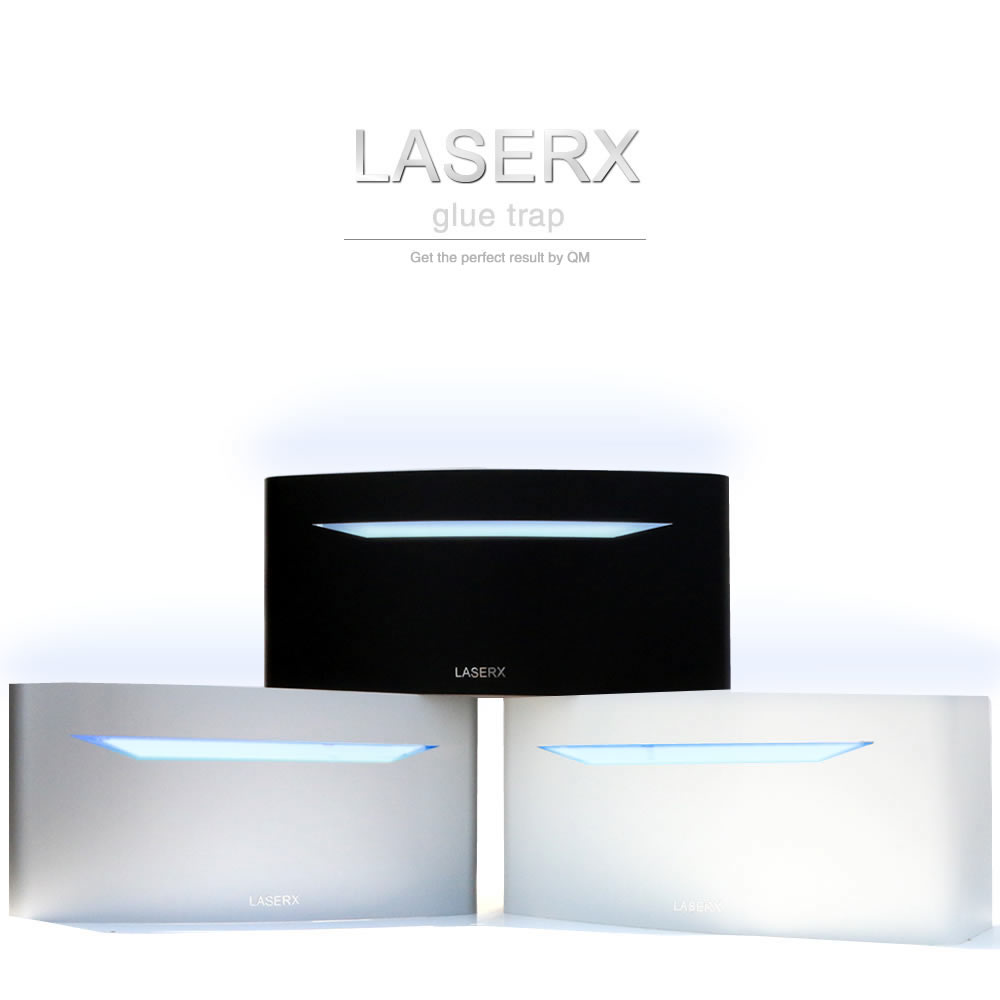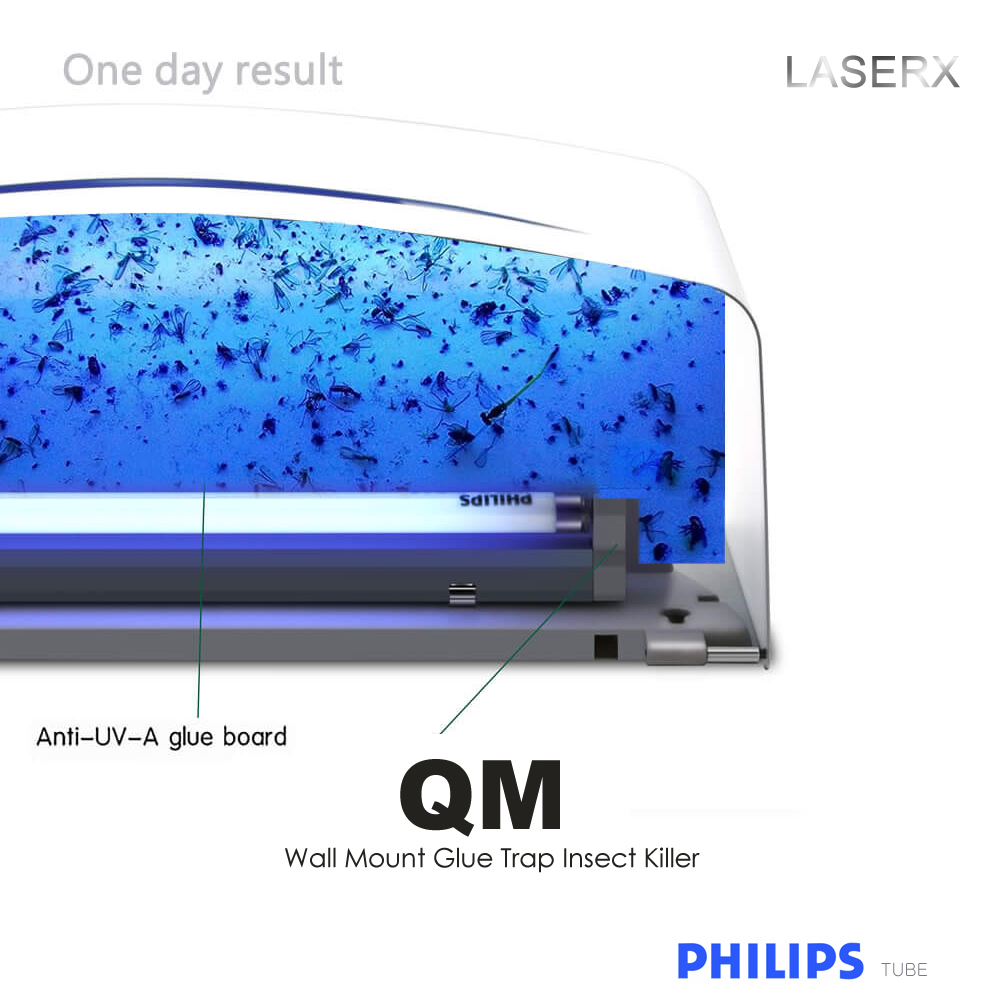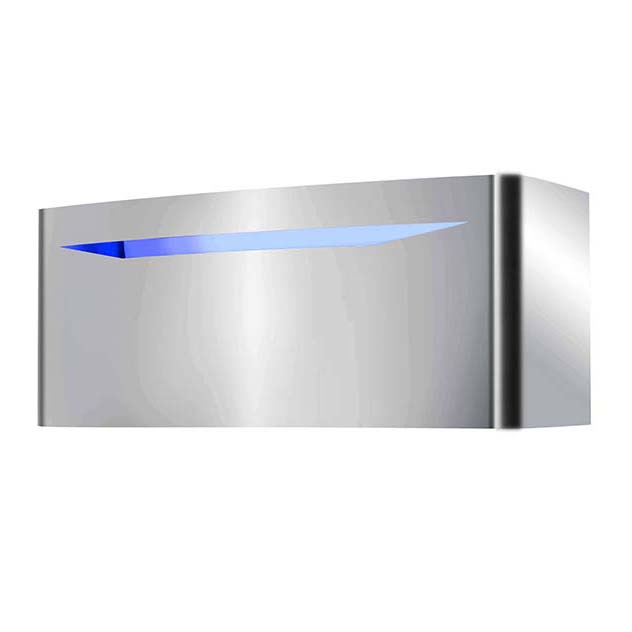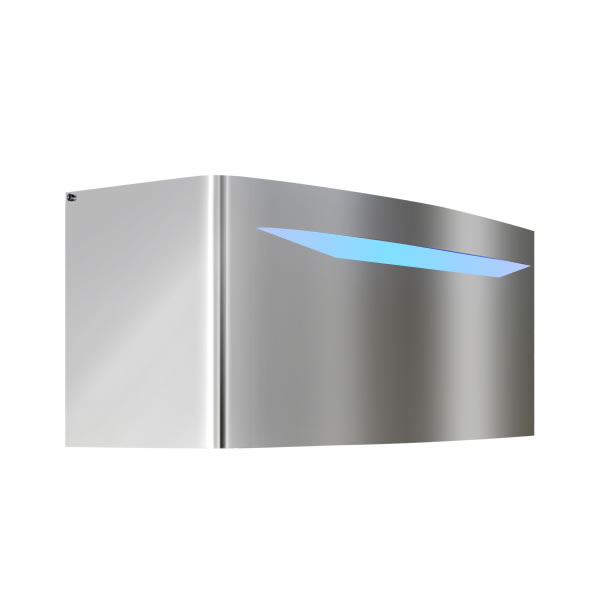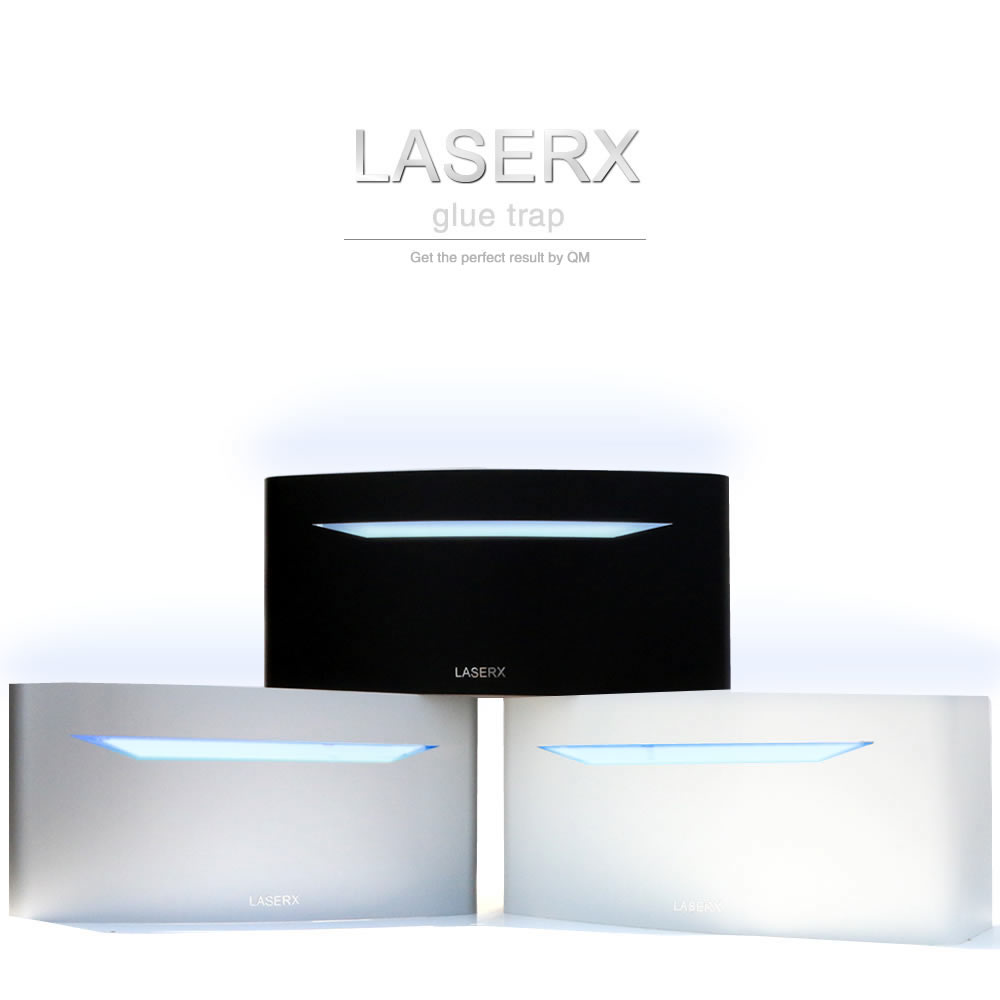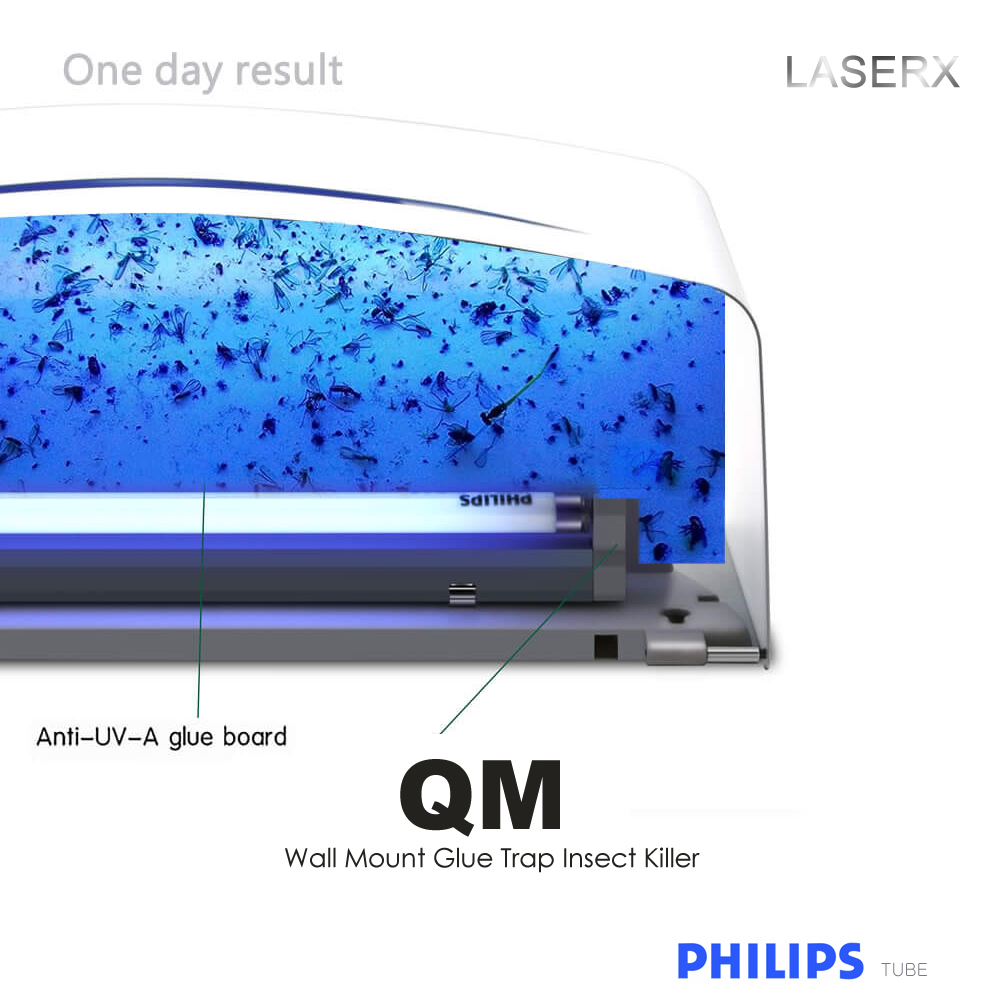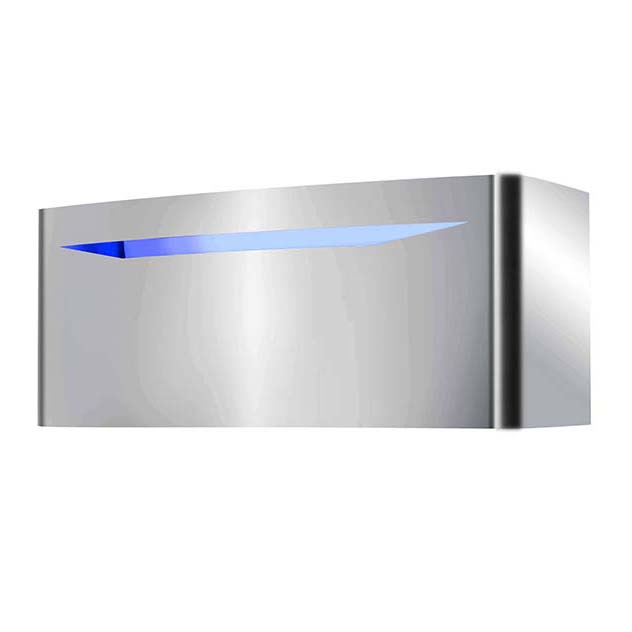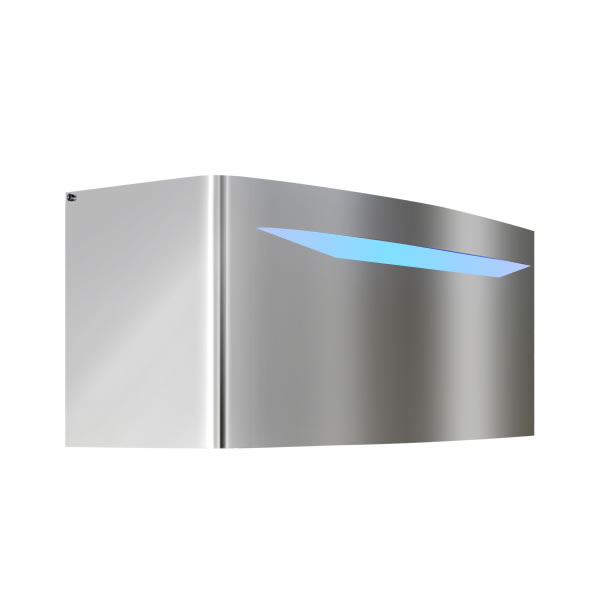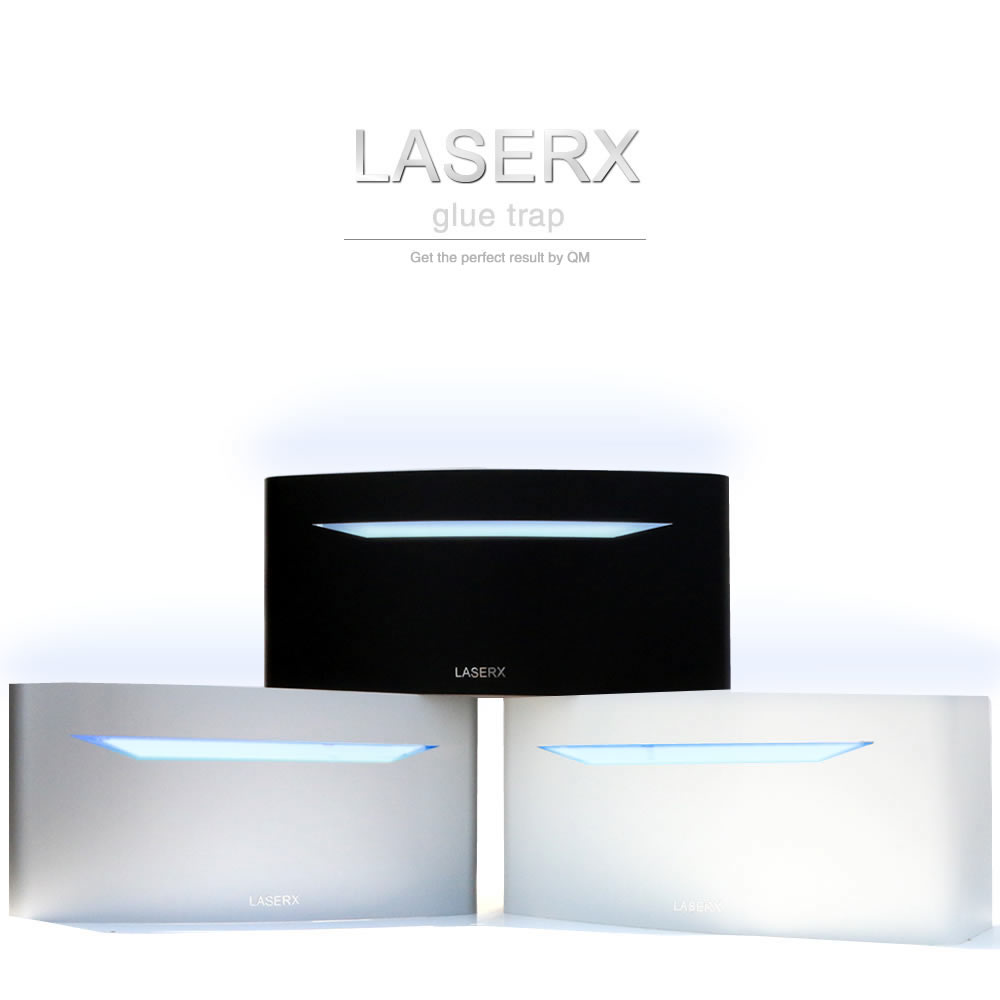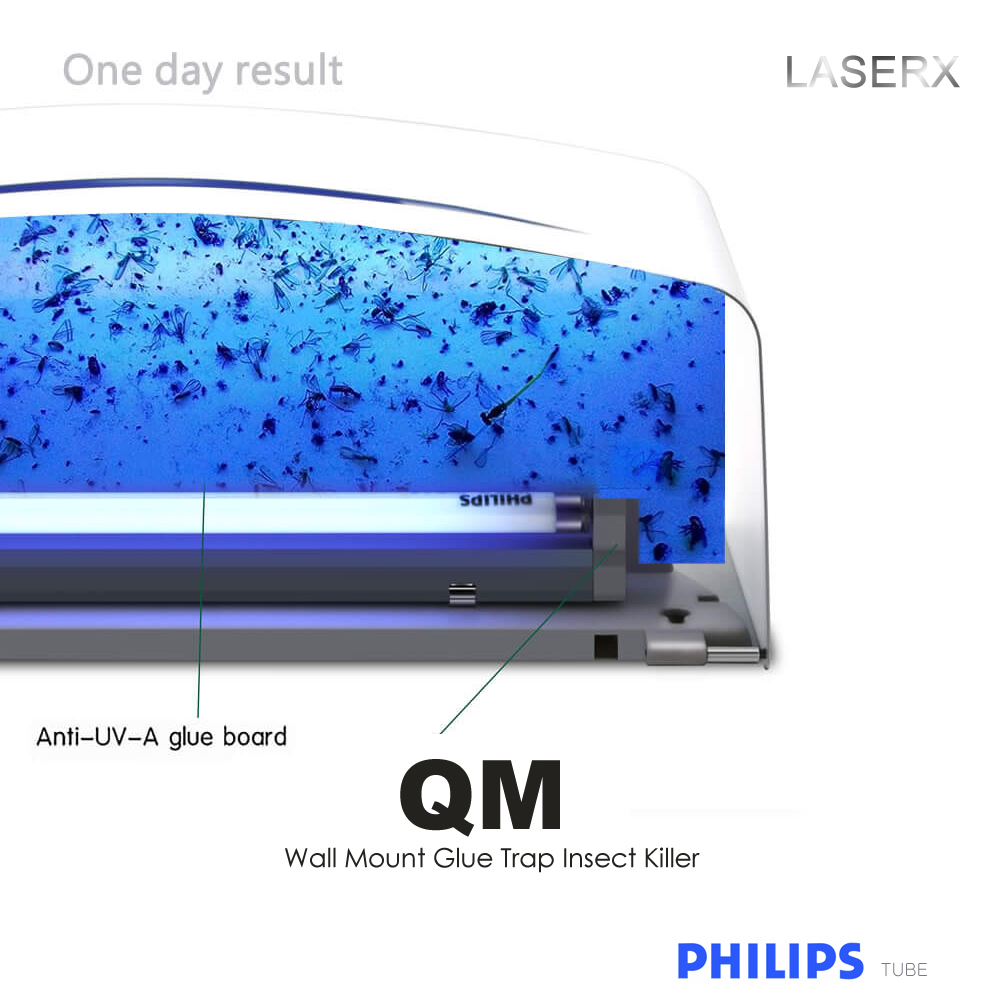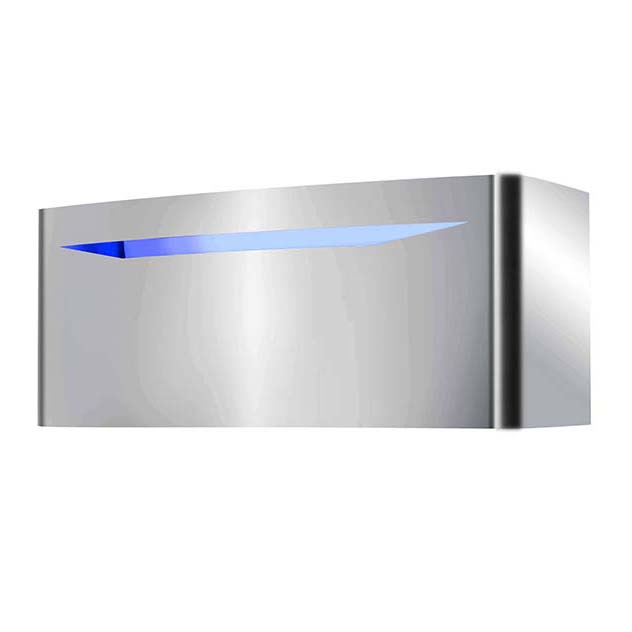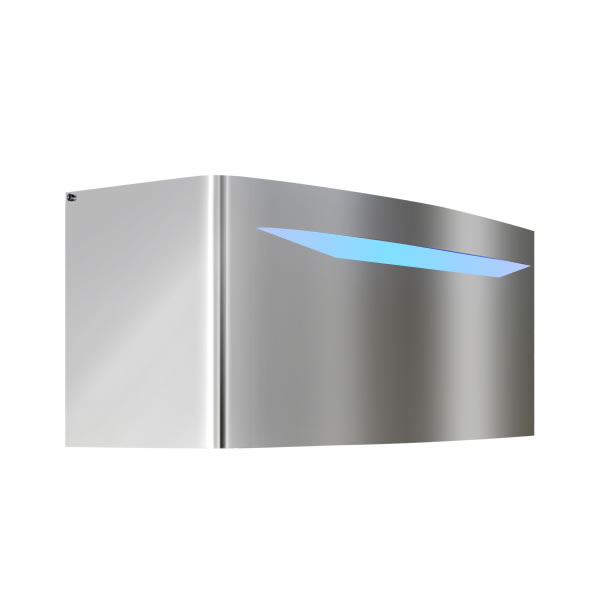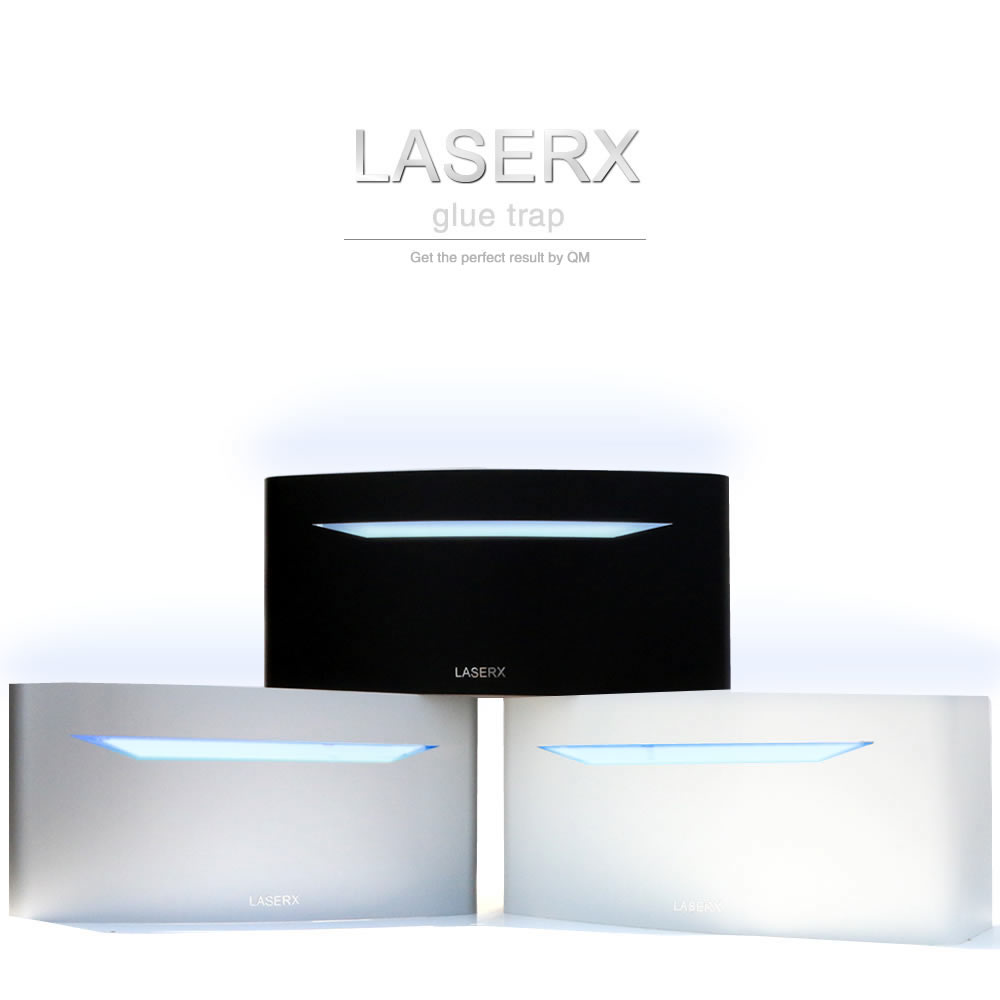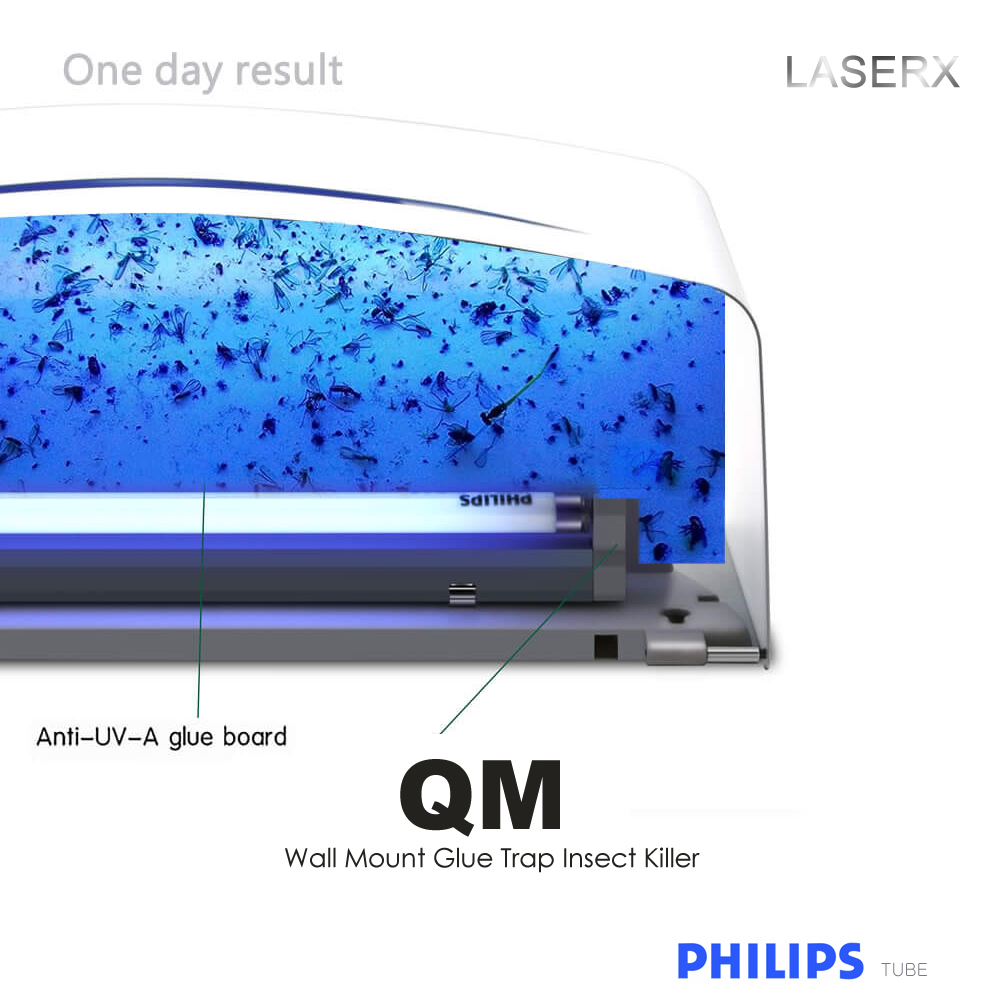 QM LaserX Wall Mount Glue Trap
color: silver aluminum / white / black
QUICK REVIEW
· Especially strong in killing small flies & mosquitoes
· NO noise, NO smell, No debris, NO pollution
· Slim, pure design which can made invisible in wall
· Sticker / Glue Pad for effective control of mosquitoes
· Qualified to meet QS, HACCP, AIB , SSOP , GMP
· Unique Ultra Violet "PHILIPS" tubes are one of the most effective "insect attracting" tubes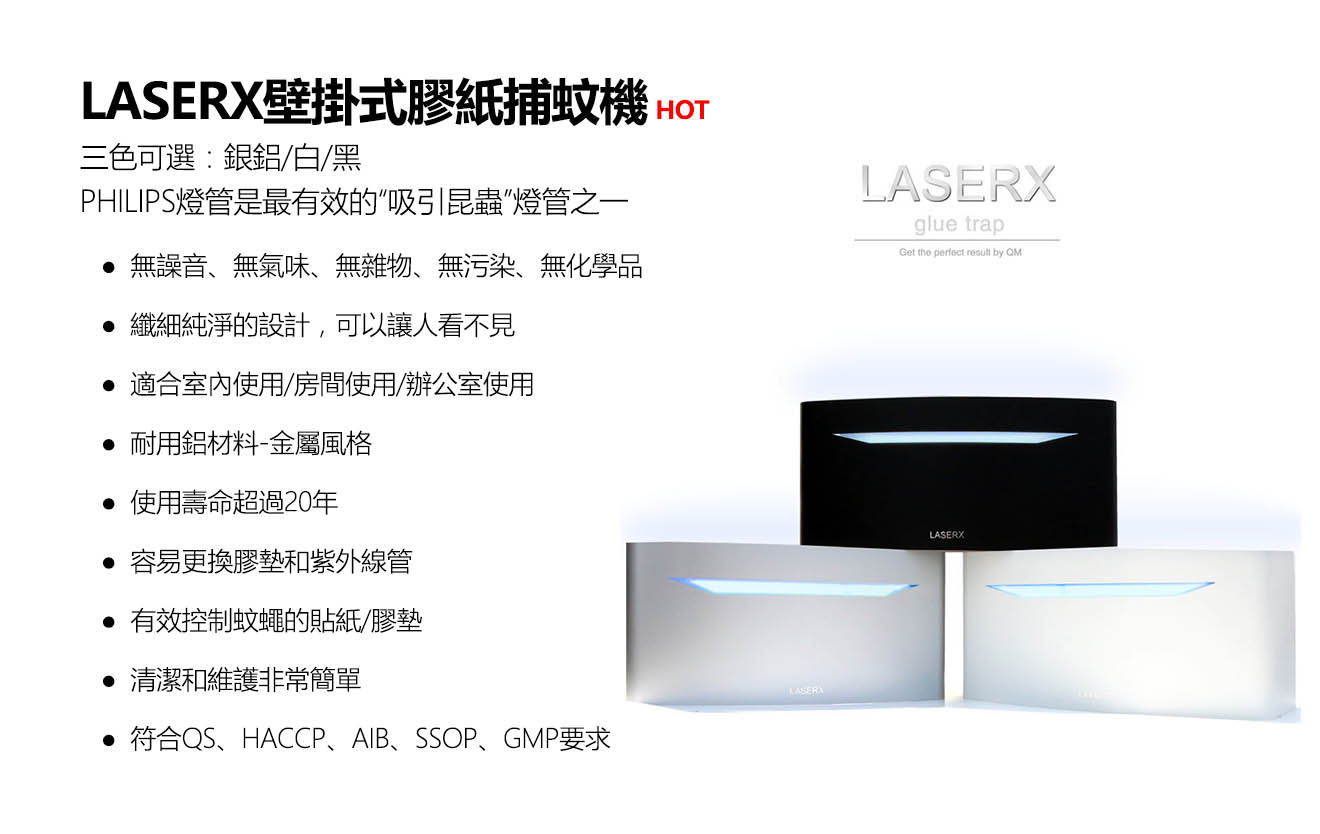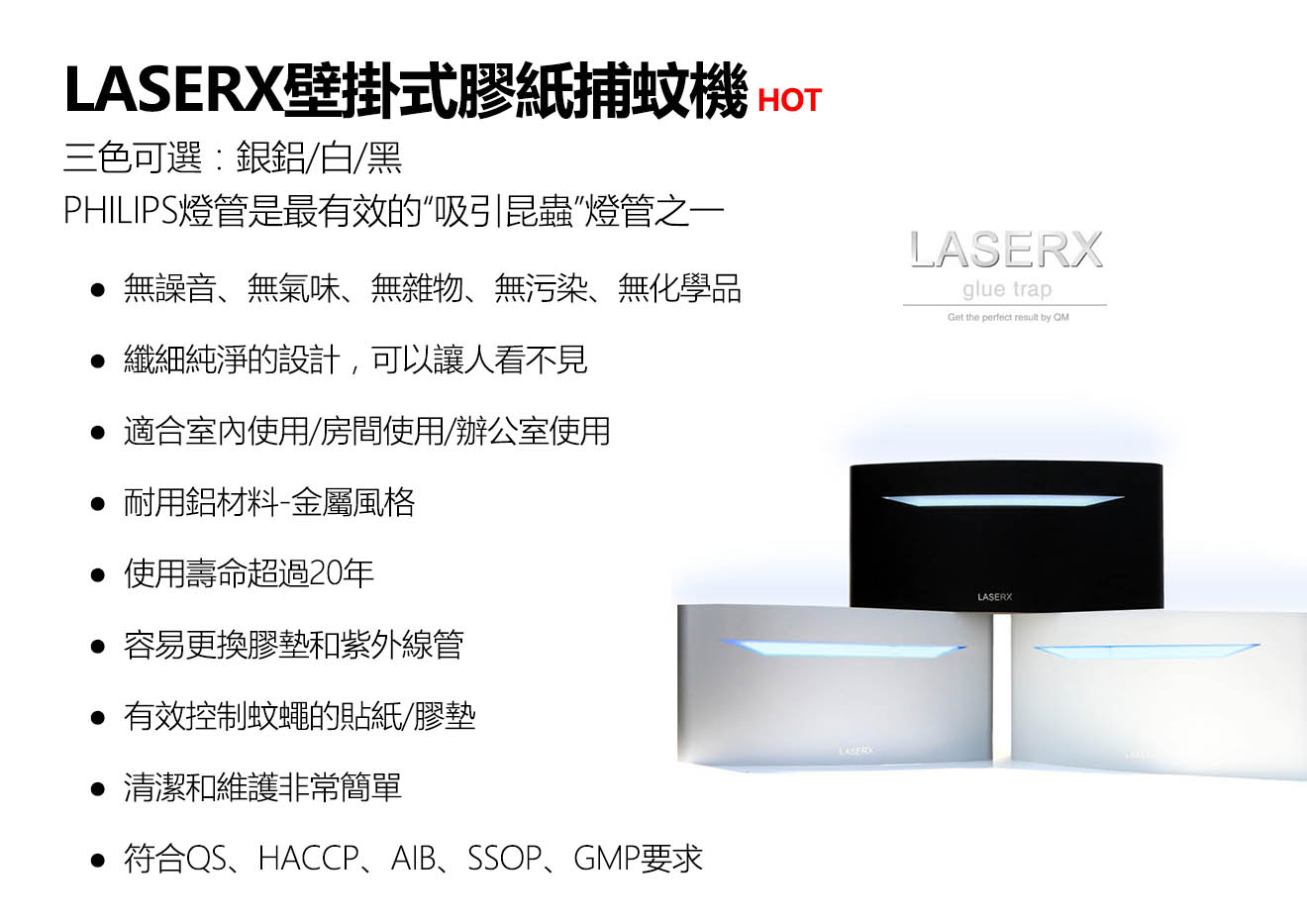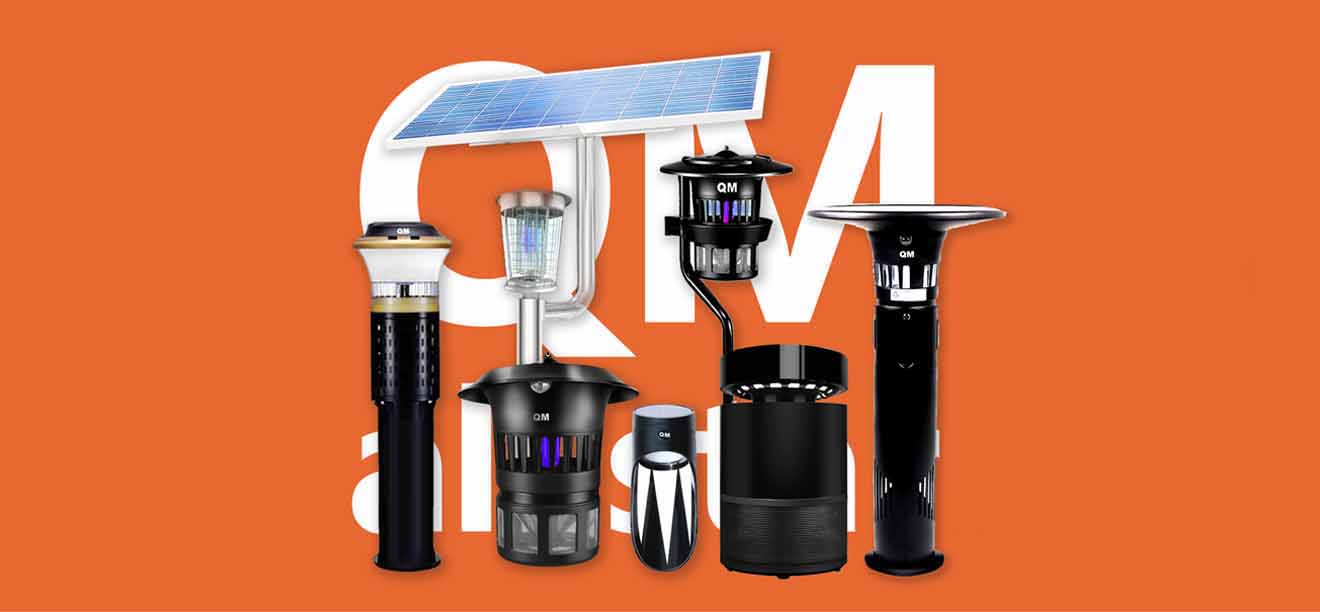 3 review for QM LASERX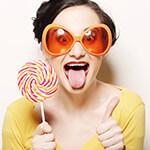 QM LASERX home mosquito killing machine system is absolutely a great work. The wall-mounted design makes the bug zapper electric not occupy a very small place in your home. And don't mosquitoes just like to park on the wall? This trap mosquitoes indoors uses Philips lamp tube, the big brand not only kills mosquitoes with pleasant effect, but also more reassuring.

QM LASERX is a nice in home bug zapper, It attracts mosquitoes by black light, which, unlike uv mosquito trap, does not attract beneficial insects. As a trap mosquitoes in house, it is simple in structure and easy to use.

If you're looking for the best mosquito catcher indoor then QM LASERX electric fly killers is a good mosquito killer. It is compact, lightweight, portable, easy to use and clean, almost no area because it's wall-mounted and is absolutely safe.