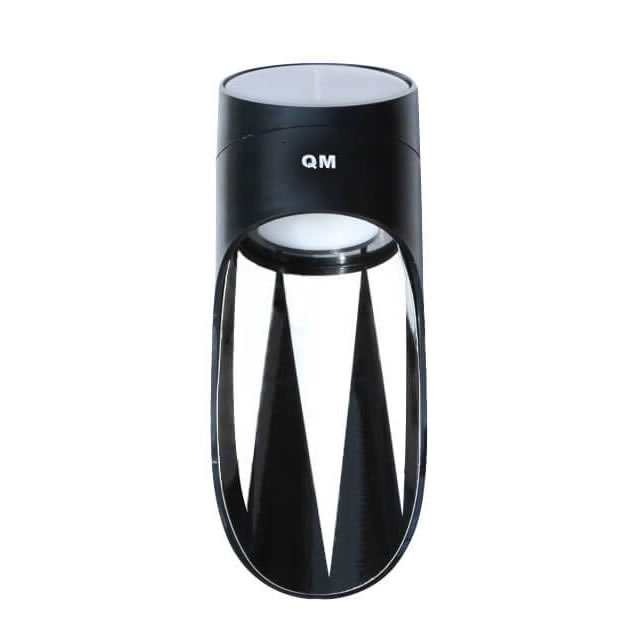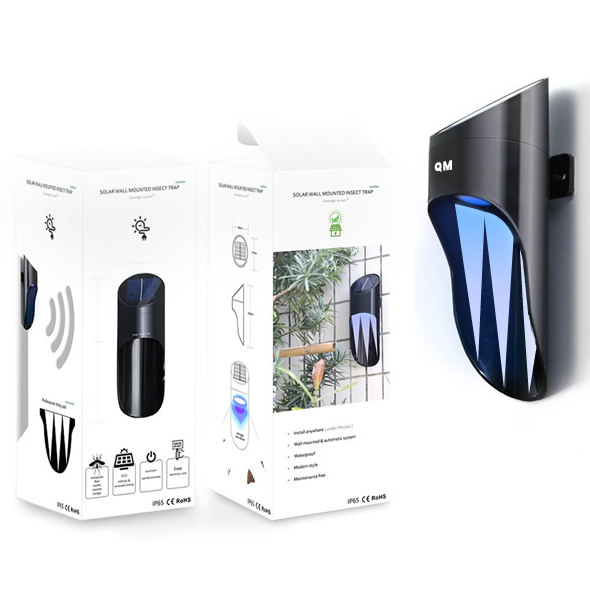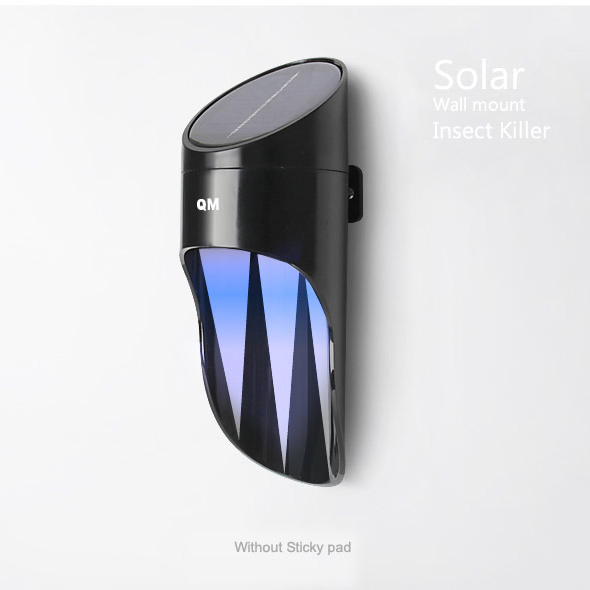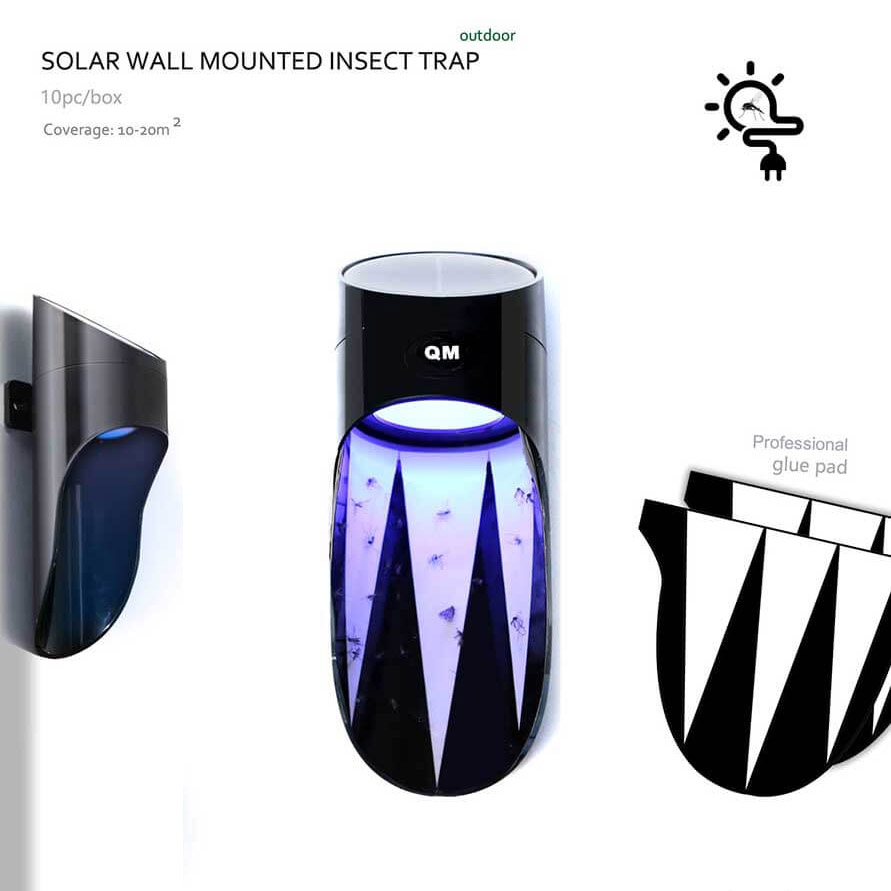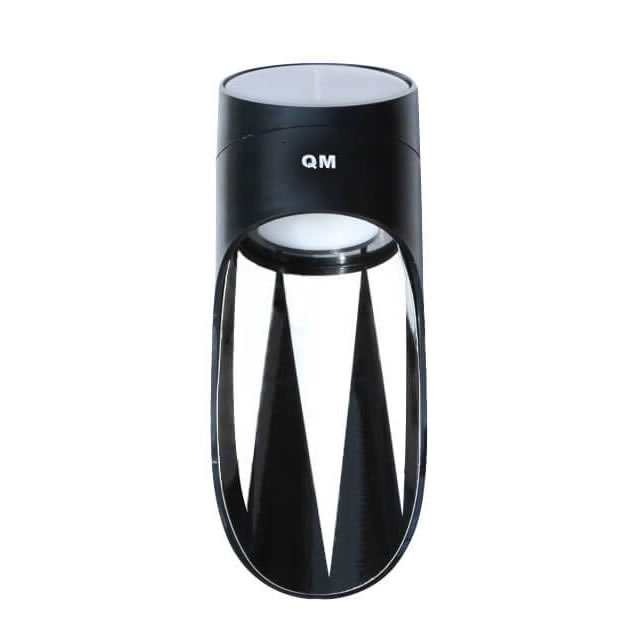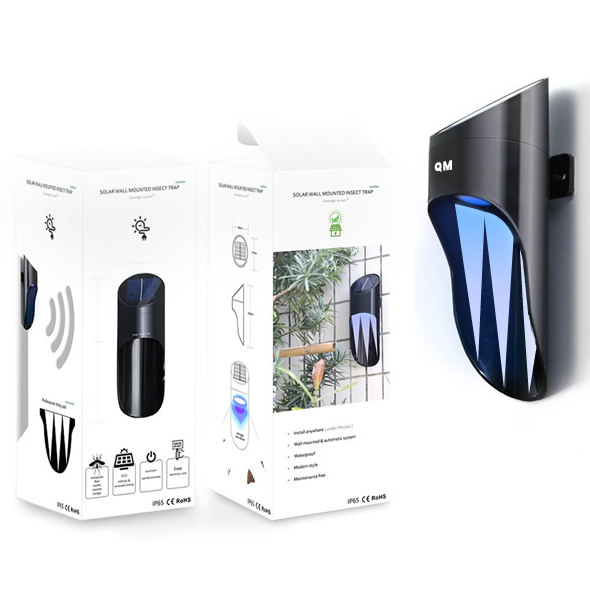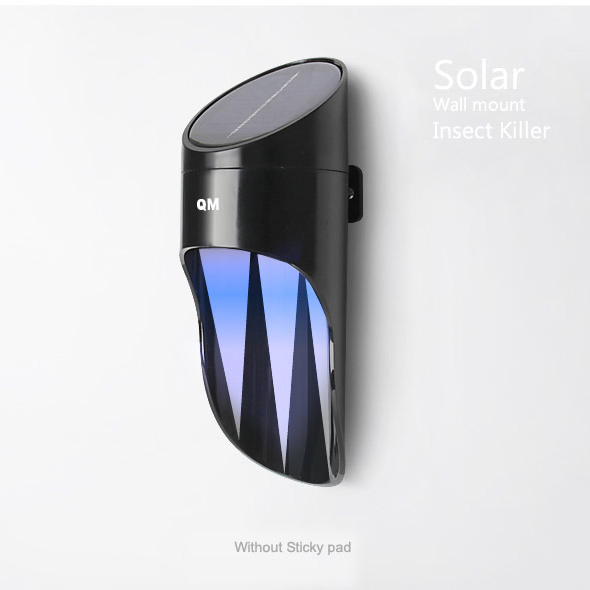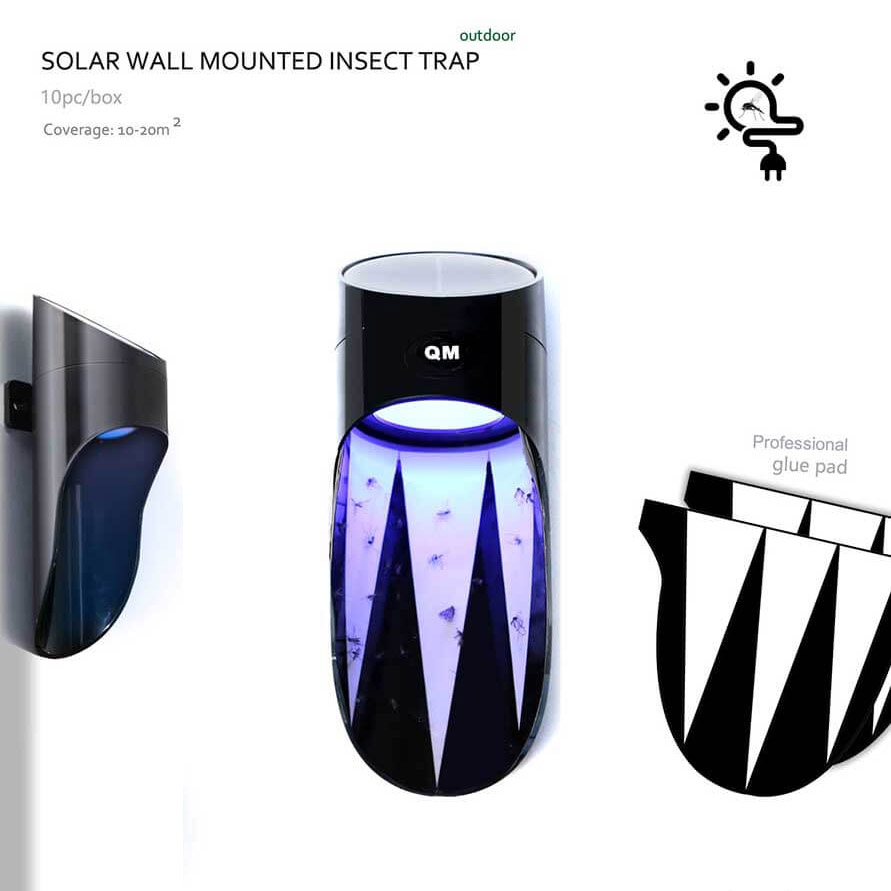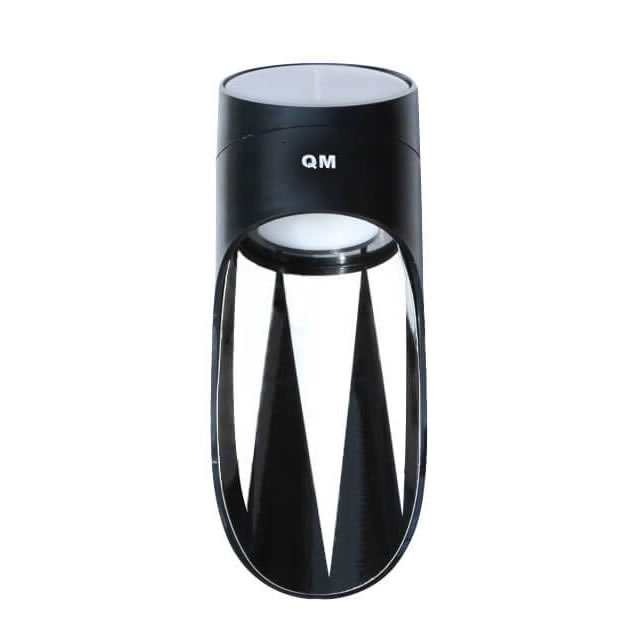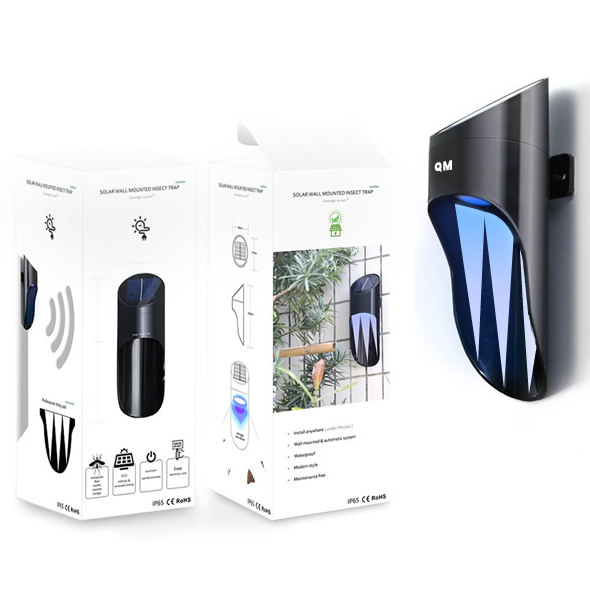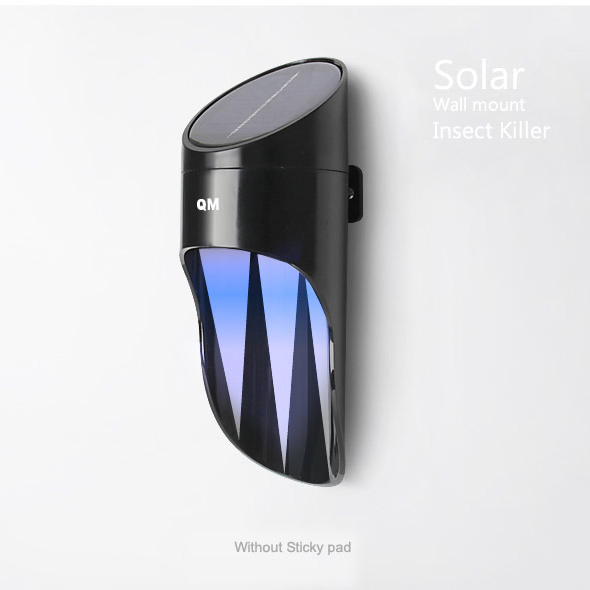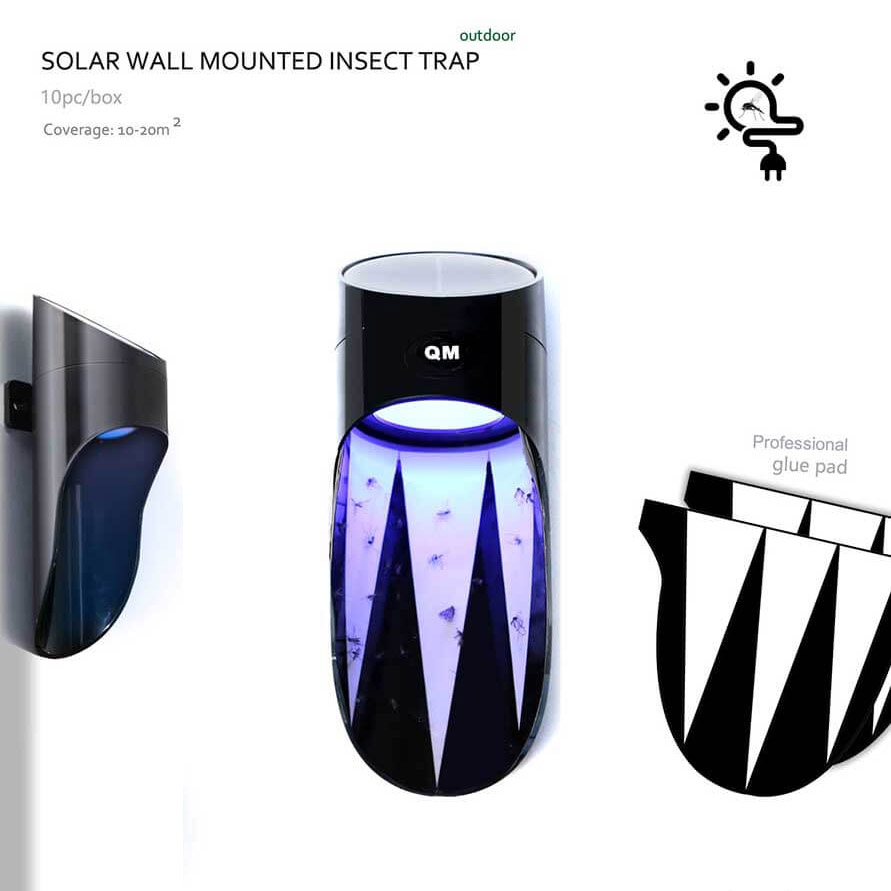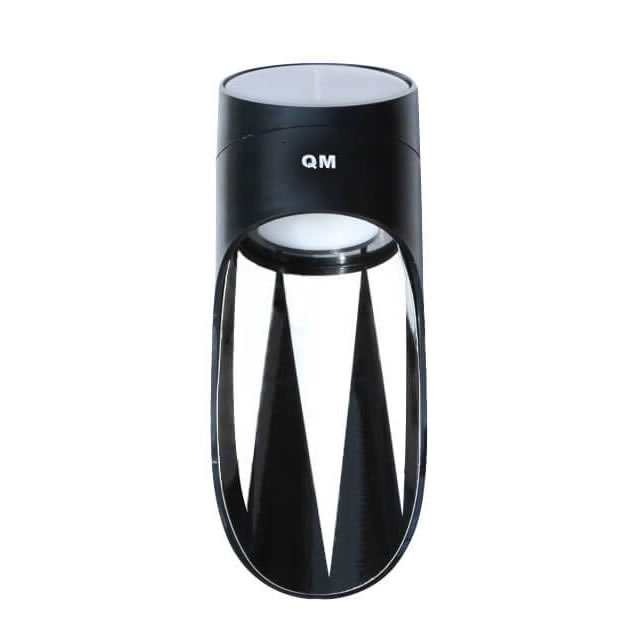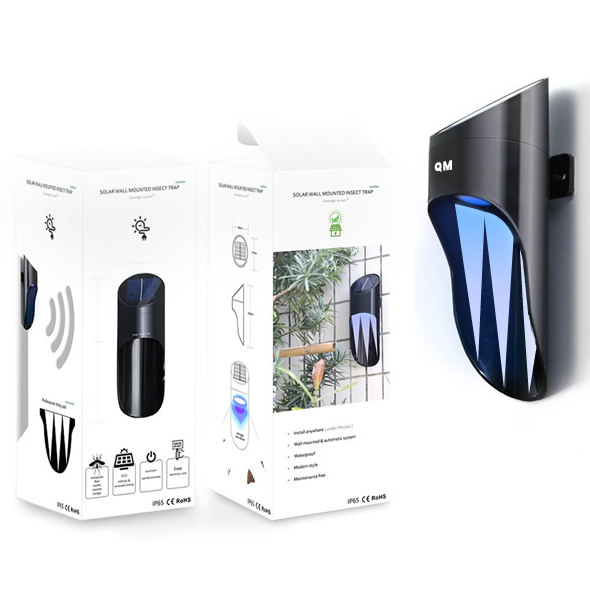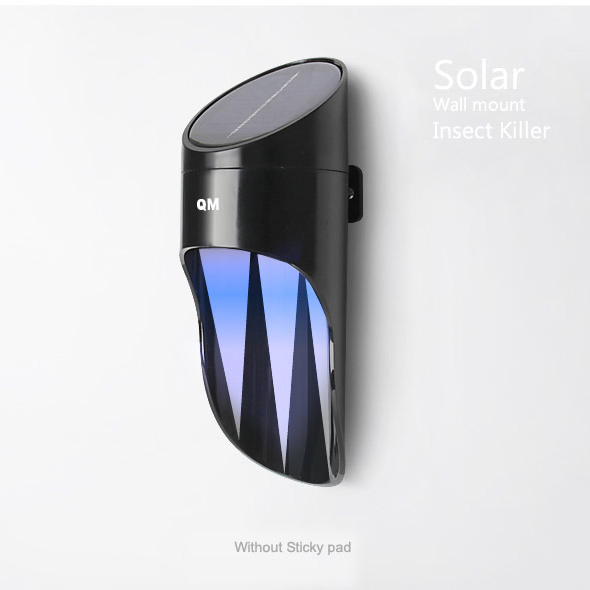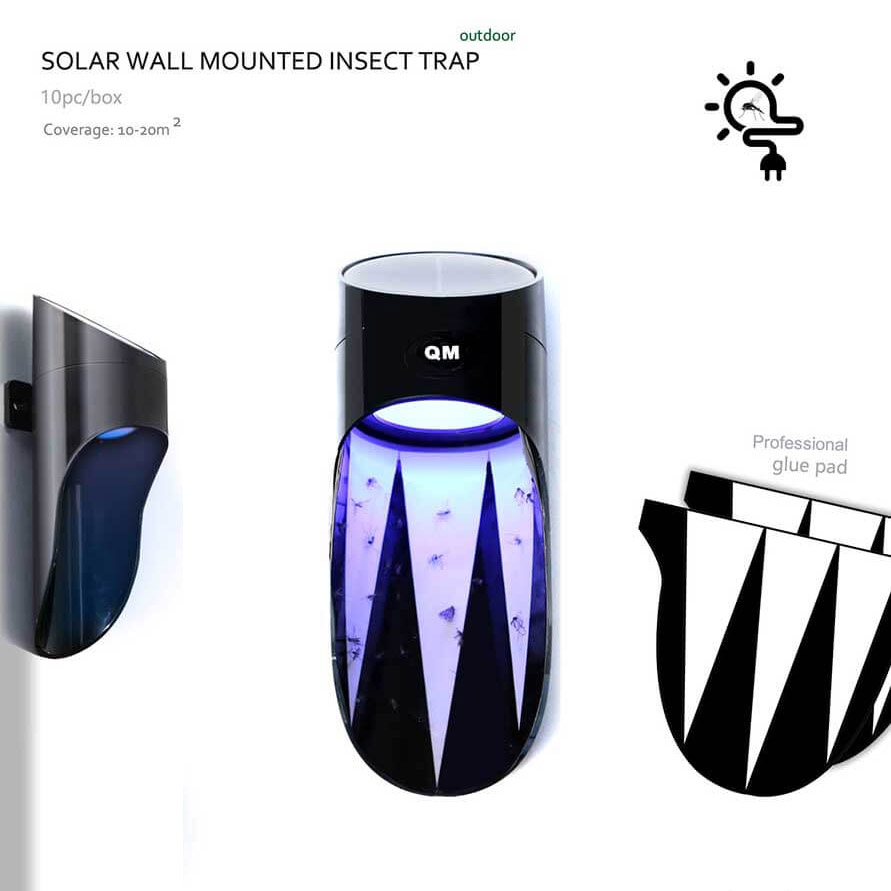 QM Solar Wall Mounted Insect Trap
Solar insects trap
QUICK REVIEW
· Modern 2019 NEW DESIGN BY QM
· Automatically operate from dusk till dawn
· Wall mounted is the perfect addition to your backyard
· Sticker / Glue Pad for effective control of mosquitoes
· UVA Led light will attract the mosquitoes and other flying insects
· Safe for kids and pets. Cleaning and maintenance is super easy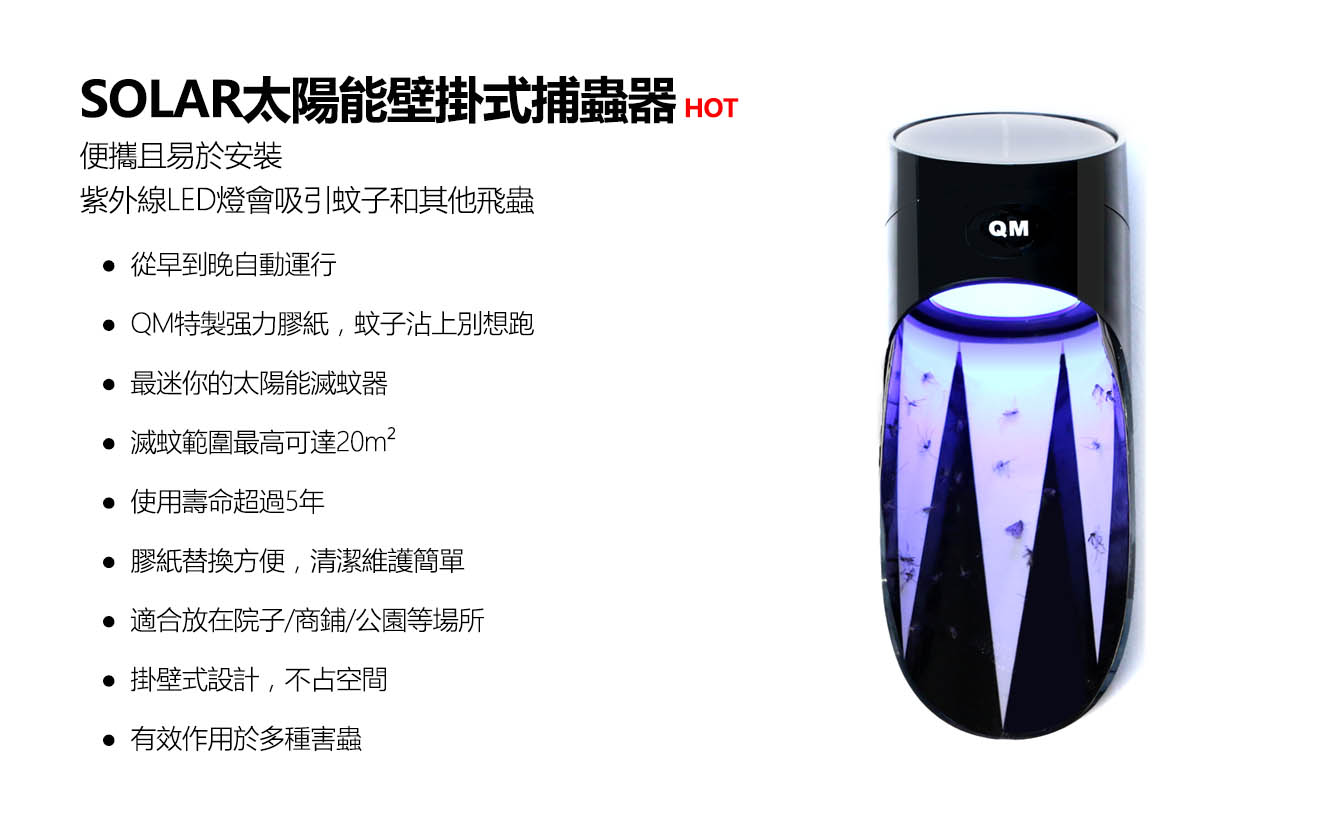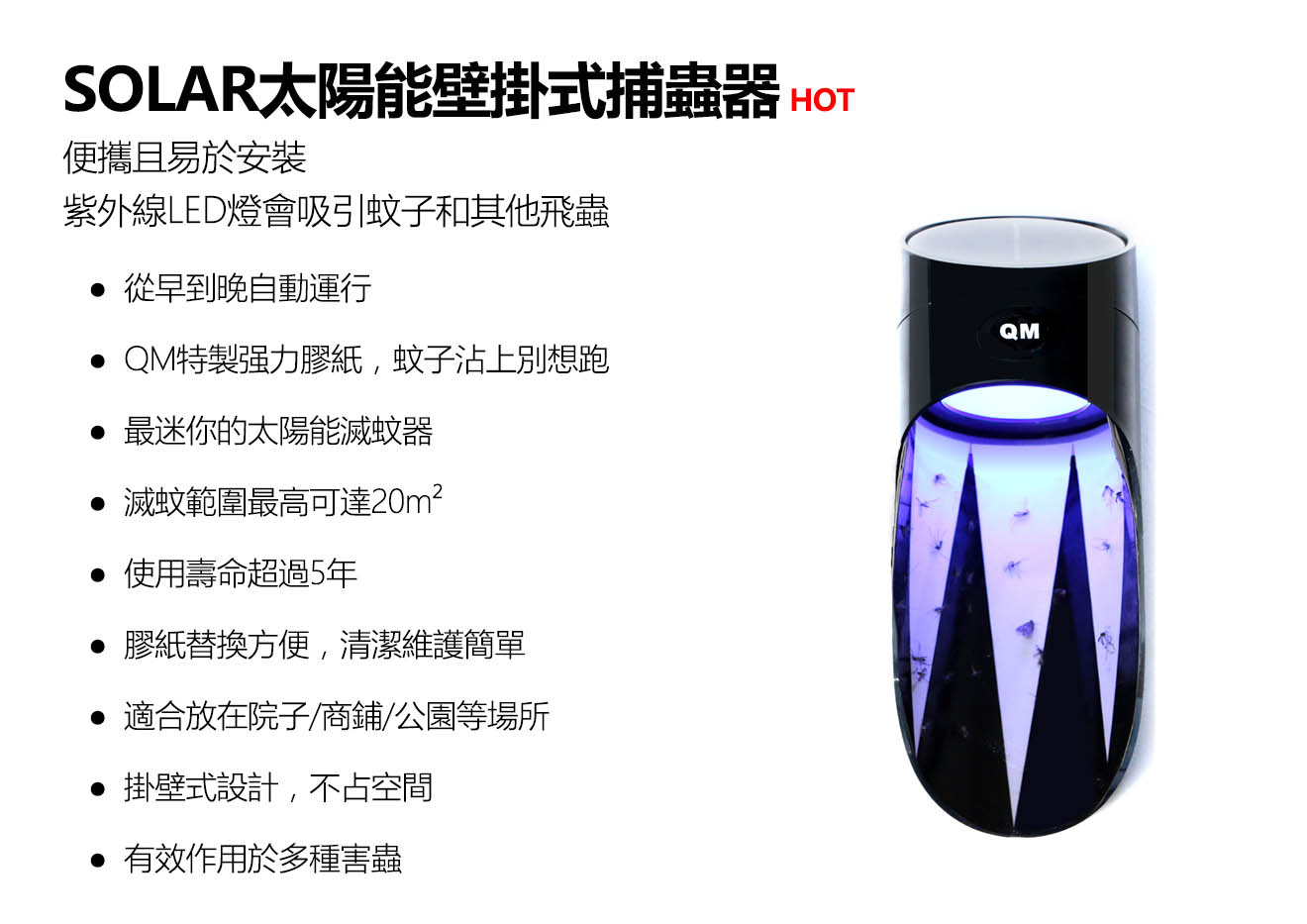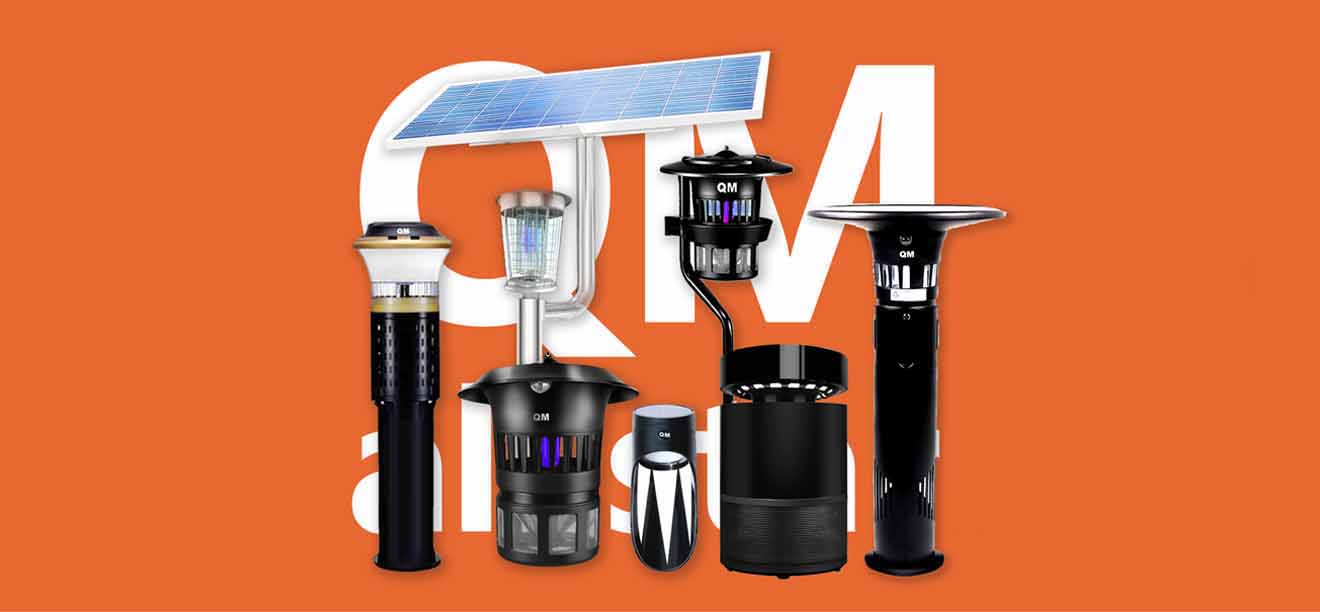 3 review for QM SOLAR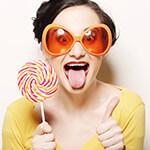 QM SOLAR is a solar mosquito trap of two palm sizes. Many people don't believe that it can integrate the characteristics of solar energy into it. This is also a major breakthrough in QM technology. It is used by putting plastic bags under the light, so that the plastic bags can last as long as they are replaced regularly. It's an excellent outdoor mosquito killer machine.

QM™ SOLAR mosquito magnet executive breaks our stereotype. It's not only small and delicate, but also pleasant in shape. When it's hung in a high place, you don't have to worry about pets and children meeting it. It can be placed in a dog's kennel as a dog mosquito repellant.

QM SOLAR is one of our most popular patio bug zapper. With its beautiful design has won the favor of customers. Many people do not expect to have powerful functions under its small appearance, but the fact shocked them. It's a blue light mosquito killer. It works by attracting mosquitoes through a black light lamp and sticking glue paper underneath it to catch the attracted mosquitoes.